Source: Balabin 1696, airbase.ru
United Engine Corporation handed over to the customer the first fully domestic diesel-gas turbine unit М55Р for frigates of project 22350. And the shipment of the second unit is scheduled for early December.
Is there reason to be happy? In general, there is. The frigates of project 22350 "Admiral Isakov" and "Admiral Golovko", which have risen dead, will finally have the opportunity to get into service.
True, with a delay of 2.5 years. Now this is called at length "shifting the timeline to the right," but we are well aware that this is so ornately called the impossibility to complete the construction within the specified time frame.
"Admiral Isakov" was supposed to receive its power plant in 2018. In the month of July, specifically. Received a little later, which is still a reason for expressing satisfaction. Looking back over the years.
According to the agreement signed in 2015, the so-called ship kit for the frigate "Admiral Isakov" cost 2.295 billion rubles. The ship kit consisted of two M55R diesel-gas turbine units. According to the contract, it was planned to build:
• control systems "Metel-55" and "Sheksna-90", vibration diagnostic equipment VDA-56.
The cost of one set is 102 million rubles, the production period is July 2016.
• diesel engine 10D49 with "Blizzard" control system.
The cost of one set is 108 million rubles, the production period is September 2017.
• PO55 reducer, transmission, ВСМ37 / М55Р.
The cost of one set is 299 million rubles, the production period is December 2017.
• M90FR gas turbine engine with transmission elements.
The cost of one set is 593 million rubles, the production time is November-December 2017.
In general, they were a little late.
Moreover, the first ship kit is intended for the frigate "Admiral Isakov", which is still at the stage of slipway construction. Meanwhile, the frigate "Admiral Golovko", which was left without a propulsion system, will receive only the second set.
Source: cipit.gov.spb.ru
This is due to the fact that it is necessary to renegotiate a bunch of agreements and contracts, since the supplier of engines for Admiral Golovko is still legally considered ZAO Turborus, a Russian-Ukrainian joint venture, which includes the well-known NPO Saturn and GP NPKG Zorya "-" Mashproekt "from Ukraine.
I translate: JSC "Turborus" exists only nominally on paper and will not be able to deliver anything to anyone. Because Zorya – Mashproekt will not supply M90F gas turbine engines and PO55 gearboxes for frigates under construction in Russia.
The case when the bureaucracy is unable to replay political differences. And nevertheless, you will first have to annul a mountain of international treaties and contracts, and then conclude new ones. We will not discuss how quickly this is done in Russia. I just want to express my wish that Admiral Golovko will be put into operation at least by the end of 2022.
And the frigates of Project 22350 will use Russian M55R engines. Evil tongues claim that these are full-fledged clones of the Ukrainian M90F, which were still a Soviet development. This means that there is nothing "at the level of the leading NATO countries," as the optimistic part of the infosphere claims.
Source: Curious, airbase.ru
And here I would like to note the following: well, a clone of a Soviet-made Ukrainian-made engine. Perhaps not as modern as we would like, but …
There is no other, as it were. Dancing with the Germans around their engines ended in sanctions and a lack of supplies. Friendship with the Chinese around their copies of German engines ended in urgent overhauls with original solutions, such as cutting the ship's hull.
Indeed, a copy of the old Soviet engine is better. But this engine can be assembled, installed, repaired. And no problem with spare parts and repair kits.
By the way, unofficial, but rather numerous, reports appeared in the press on the topic that the first ship kit, after all, by a voluntaristic decision of someone very high above, will be put on "Admiral Golovko".
This is a very logical decision, since the frigate is already practically on the water and waiting for the second set can easily turn it into another long-term construction. Although, in principle, "Golovko" is already long-term construction. Since 2012.
And the way out is quite normal: without waiting for thousands of paperwork to be completed, put the engines on the ship that will be able to start using them faster. Only the building is being completed for Isakov, so they can definitely wait there.
I wonder how this news was received there, abroad? It is clear that this is not about NATO, it is funny for them to look at a couple of frigates. We are talking about the GP NPKG "Zorya" – "Mashproekt" from the city of Nikolaev, a glorious naval tradition, whose M90F engines are on the first two frigates of project 22350 "Admiral of the Fleet of the Soviet Union Gorshkov" and "Admiral of the Fleet Kasatonov".
Politically, not politically, but that's it, this page is turned. Yes, it was very difficult to turn it over, yes, most likely, in technical terms, this is a step back, but if the M55P really go into production, then this is only for the benefit of Russian shipbuilding.
And once, some 30 years ago, the Soviet Union was considered a very advanced country in terms of ship propulsion …
So, we can state that the UEC "Saturn" from Rybinsk coped with it and issued the engines.
This is very excellent information, the main thing is that in Rybinsk they can actually build them not by the piece, but in a series. Because these engines are needed not just like air, but were needed yesterday.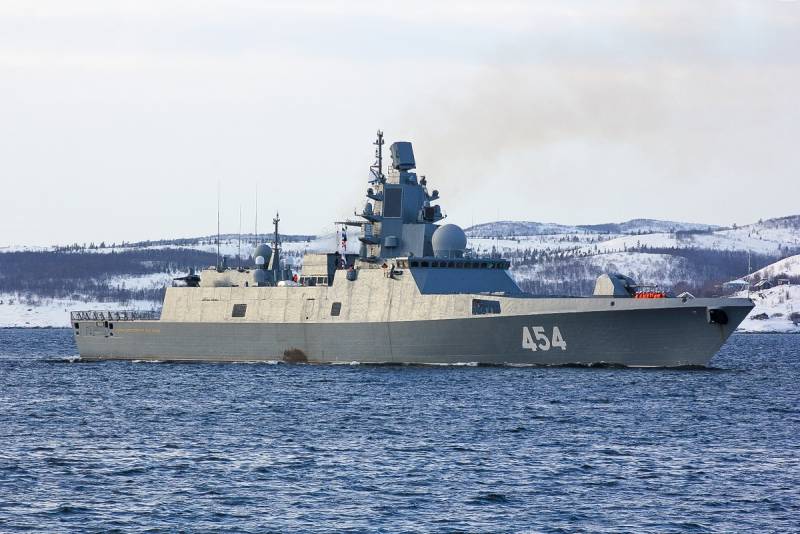 Photo: Press Service of the Northern Fleet, mil.ru
Yesterday is when not only two Project 22350 frigates, which are being built now, but also four frigates of the same project, laid down in 2019-2020, were left without power plants. Plus, even in Kaliningrad, three Project 11356r frigates have not been able to torment them since 2013 for the same reason: the lack of engines.
So it only remains to wish the Rybinsk engine builders real success in mastering the serial production of engines that are so necessary for the fleet.